Business Plan Software
Our business plan, financial plan, marketing plan and media plan software enables you to create your plan following easy and understandable steps to come to a professional result quickly. We continue to set the standards in business plan automation, business plan presentation, financial plans and projections. All our products can be used in any currency, are compliant with any -sales- tax system, and use the PlanMagic Smart Entry System (SES)™ method to reduce data entry time to a minimum.
Reviews
All our business plan products offer detailed financial planning, analysis and reports not found in any competitive product and uncommon even in high cost accounting software!
Business Plan Demos
Online demosTry an online demo!
You can find online tours and demo business plan templates, so you can better assess the quality provided.
Complete and thorough!
You don't need any specific business expertise to use any of our business plan, marketing plan, media plan, or financial planning products. Learn as you go with the many tooltips and the extensive guide that accompanies each program. Business specific programs such as f.e. PlanMagic Restaurant or PlanMagic Hotel come with a completed sample financial plan to greatly reduce the time needed to produce your financial projections.
Each business plan program covers all aspects of the business plan process:
Completing the written business plan
Forecasting close-to-reality financial results up to 5, 10 or even 15 years
Preparing your pitch or presentation
In addition, use any of our financials to monitor your business or organization by entering real data. You will have 5 years of projections available at all times and can address important issues on time.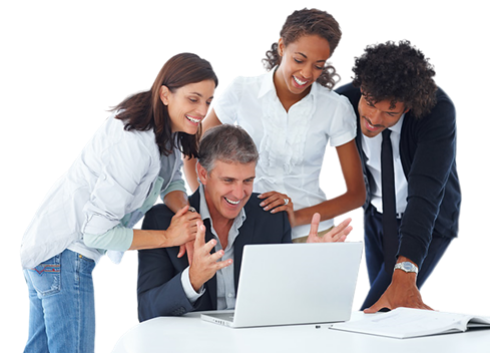 Dedicated Business Planning Software
There is a great variety of businesses and organizations, each with its own needs when it comes to estimating and planning. One generic business plan program can not possibly cater to all the differences. For this reason, PlanMagic invested in research and development for many different types of business and organizations since 1995. Because of this ongoing investment, we can offer you planning software that is dedicated to the business you are planning to run or are already running and want to improve. Browse the list below to see which program is best suited for your situation.
The PlanMagic Advantages
Legendary Ease of Use


Designed to work the way you work, so you don't have to change your current business processes. Familiar and intuitive MS Office interfaces (MS Word, MS Excel, MS Powerpoint).



Advanced Functionality


Built-in charts, analysis tools and advanced reports, in-depth financial analyses, and much more.



Business Monitoring


Only our financials allow you to enter real data as time passes to see how your business is actually performing.



Low Cost of Ownership


Non-expiring licenses at competitive prices including 12 months of free technical support and free updates.



Customer Approved


Used by over 100,000 starting and growing businesses around the world. PlanMagic software products serve customers in every industry.



Backed by PlanMagic Corporation


PlanMagic software products are the business and financial planning and analysis solution recommended by more accountants, CPAs and other business consultants than any other.
MS Office, MS Word, MS Excel and MS PowerPoint are registered trademarks of Microsoft Corporation,
PlanMagic is a registered trademark of PlanMagic Corporation. All copyrights acknowledged.