Active SWOT analysis
While writing the business plan and projecting the financials, we actively search for strengths, weaknesses, opportunities and threats (SWOT analysis). After all, you want your proposal to be as good as it can be and offer a sound business opportunity.
Market research
What is a business plan without market data? Exactly! We can do any necessary market research for you, if needed, or you can purchase the report(s) you need from any of these or other sources.
Formats
The business plan can be in a DOC(X), and/or PDF using a chosen theme. The financial plan will be a nice-looking PDF in commercial printing quality. The two can be separate or combined.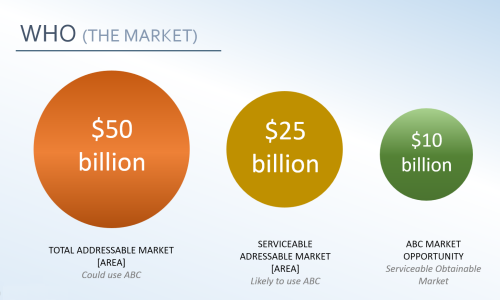 A professional investor pitch deck in MS PowerPoint PPT(X) format with great looking slides. Getting an investor's attention in a 10 minute time span is crucial if you are looking to succeed with funding your idea. Everything you must include in the investor pitch for your business startup or expansion will be expertly prepared.
Files
We keep a timesheet so you can monitor the time spent on your project. All files created will be available for download on our site in a secure client area. Any additional files -- such as market data, helpful guides, and so forth -- gathered for your project will also be available there.
Project completion
Upon completion the result will be a business plan ready to be presented to financiers, investment banks, banks, angel investors, venture capitalists, Canadian PNP, USA E2, and other immigration plans. You will have a clear roadmap for your business and depending on package complete financial projections.
Funding
If you need help with getting funded, we can pitch your project to potential investors such as investment banks, banks, angel investors, venture capitalists, equity funds, and other channels we are familiar with. We usually provide this service on a no cure no pay basis, so if we can't get you the funding, we don't get paid. If we do get you the investor you need, we receive a commission on the amount.
We can also setup a crowdfunding campaign for you. Which channel to use depends on the type of business and funding. This is not on a no cure no pay basis though.
Recent projects